A group of students from Lund University representing PUSH Sweden (Platformen där Unga Samarbetar för Hållbarhet), a youth NGO that provides a platform for young adults to work collectively towards a more sustainable future, visit Bonn to do just this.  
COP23, or the twenty-third Conference of the Parties to the United Nations Framework Convention of Climate Change (UNFCCC) is currently taking place in Bonn, Germany. The conference is hosting nations from all over the world who aim to progress the Paris Climate Agreement. A group of PUSH delegates and students from Lund University will be in Bonn for the next two weeks as parties discuss progress and implementation of actions dealing with climate change.
In an interview with Adam Leckius, international coordinator for PUSH Sweden, bachelor's student in Philosophy, Politics, and Economics at Lund University, and member of UPF Lund, he explains the importance of being able to attend the COP23 conference.
"It is important for us to guard our presence at the conferences by attending, and use our collective voice to raise ambition and provide input into the negotiations and process. Keeping young adults interested and informed is also a top priority," says Adam Leckius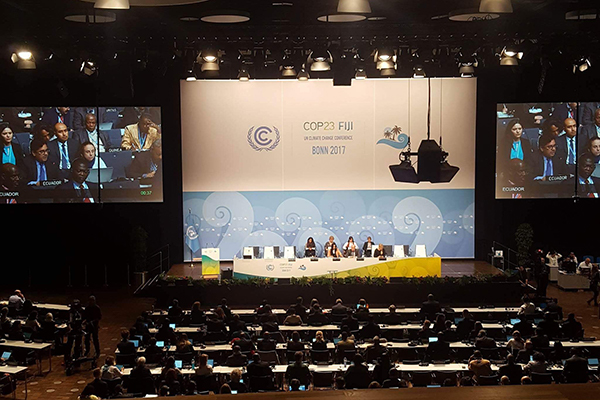 The conference is split up into two zones. The Bula zone will accommodate talks between governments while the other, called the Bonn zone, will host events on climate action (UNFCCC 2017). Fiji holds the presidency for this year's climate talks and has worked to incorporate their cultural concept of 'talanoa', a process of transparent and inclusive dialogue, into the negotiations. It is important to consider how the country leading the negotiations influences the talks, says Adam Leckius.
"Fiji, for example, is likely to focus on how oceans relate to climate and resilience, as well as inspire their talks with a negotiation style called 'talanoa'," Adam Leckius continues.
According to Adam Leckius, an interesting aspect to this year's conference is that it may end up being more technical than political because they are trying to figure out a rulebook and sort out technicalities to make the Paris Agreement possible to implement into real policy.
"The risk is that COP23 will end up being framed as a sort of 'middle COP,' presented just as a lead into next year's dialogue. This is a problem because there is only a short amount of years to fix the problem, and in all political processes it is so important to always be one step ahead," says Adam Leckius.