For some students, their home is a community, for others, it is a part of themselves; sometimes, it is both. In this photo story, Lundagård invites you to reflect: what makes you feel at home?
This photo story was originally published in Lundagård #6 2021 "Äntligen hemma".
Collective living among the rooftops of central Lund. This home and its large green-eyed cat embodies la Dolce Vita. It's all about pasta and long conversations at the dinner table.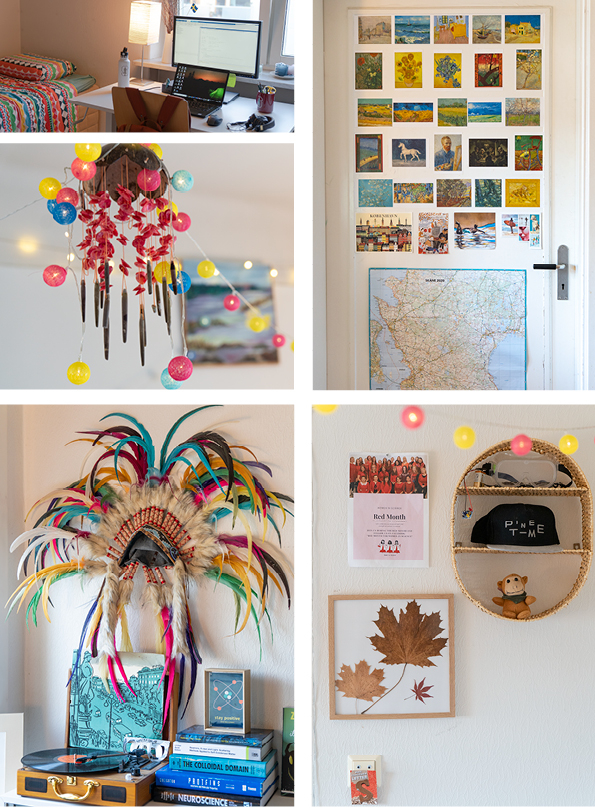 A rented room in Lund's "party apartment".  Every detail in this home has a story behind it, and reminds its owner of her past and who she is; including her love of color.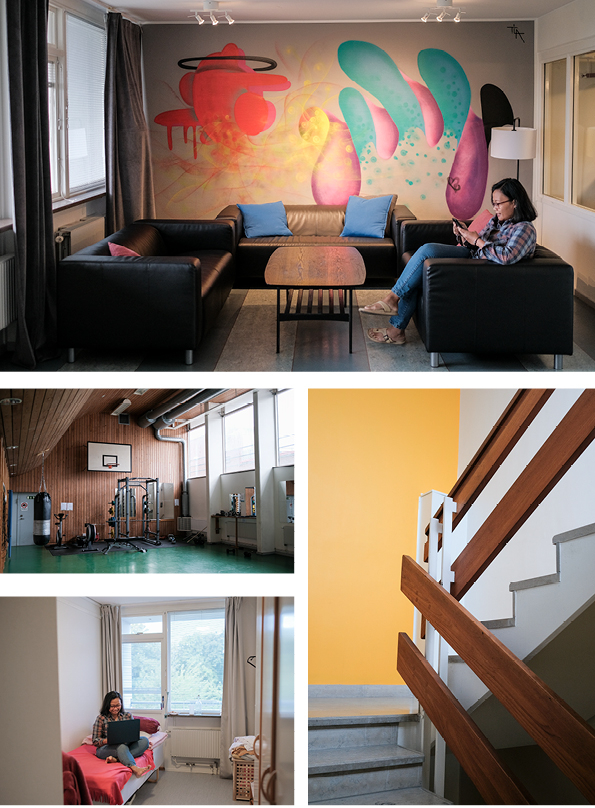 Once an old hospital, now student dorms. The rooms may be small and unpersonal, but what the living spaces of this Helsingborg-based dorm lacks in individuality it compensates for with lots of communal spaces and a great sense of community.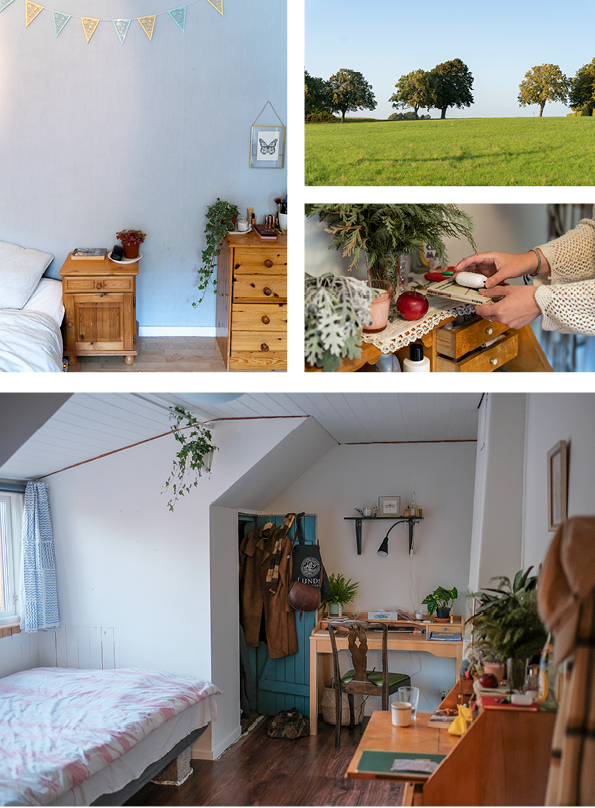 Renting half a house on the provincal outskirts of Lund. The home is surrounded by the quiet stillness of the Scanian countryside. The evening soundtrack takes you on a journey to France; and during the weekends this house gets filled with the sound of their friends escaping the city.