– The views presented in the debate article are the writers' own, for replies please see the instructions presented here – 
Akademiska Föreningen (AF) created covid policies which excluded non-EU students from events held at their premises, writes Marcus Björk, president of the East Asia Student Association. He says that for the sake of inclusivity, that cannot happen again. 
We are all thrilled over the announcement of the lifting of the covid-restrictions on the 9th of February. Hopefully we will be able to mend the great divide and the feelings of  discrimination within our association, caused not by official restrictions, but by the policy of  AF.  
The premise of Athen is widely used by the member associations of AF and have long served as a hub for student activities. Recent restrictions (the ones that will be lifted on the 9th of  February) issued by the Swedish Government currently mandates a cap of 50 people for  public gatherings where proof of vaccination is not used. However, AF have on their own  initiative decided to take things further by imposing their own requirement of proof of vaccination for all attendees of any event at Athens. This policy is effectively excluding all non-European students (many of which are fully inoculated with vaccines recognized by the EU) from events at Athens, as there were up until just a few days ago, still no way of converting a non-EU proof of vaccination into an EU proof of vaccination in Sweden. 
There is now, since first of February, the possibility to convert a proof of vaccination from a third country into an EU-covid pass. However, you need to make the long trip to Stockholm to submit your papers in person, as they are currently the only "service office" to provide this service.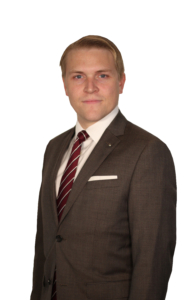 For a student association like the East Asia Student Association, with many of our members  being exchange and international students, the AF policy has inflicted severe damage to our association. The aim of our association is to promotes academic, social, and cultural exchanges between students with different backgrounds. The AF initiative has made it close to impossible to achieve that aim, as most non-EU students are (for a few more days at least) effectively banned from our events. This have been done on the initiative of AF and does not align with official restrictions.  
Hopefully will the end to restrictions allow for all students to join our activities again. But should there be a reimposition of restrictions in the future, we urge AF to carefully consider the consequences of any eventual policy that that goes beyond official restrictions. As to assure that diversity and inclusion is maintained in the student life that makes Lund such a special place. 
Marcus Björk, President of the East Asia Student Association.