Oatly. McVegan. Oumph!-brand pulled mock meat. Vegan Magnum ice cream. Astrid & Aporna. The list of vegan alternatives in Sweden is rather extensive, and many of these products can only be found here and in Finland. As a vegan international student in a country like Sweden, there seems to be decent vegan options no matter where you go. 
To some, veganism is a healthier diet. To others, it is a moral imperative. For both, veganism is the practice of abstaining from animal products — most commonly in food, but also in clothing, health and beauty products, entertainment, and for research purposes.
While still far from being majority vegan, there is still a higher than average number of vegan people in Sweden. According to a 2017 survey by Djurens Rätt, a Swedish animal rights advocacy group, ten percent of Swedes now identify as vegan or vegetarian, with two percent of the entire population identifying as vegan. Interestingly, the number of vegans has come down from four percent since 2014, while the number of vegetarians has since risen in response.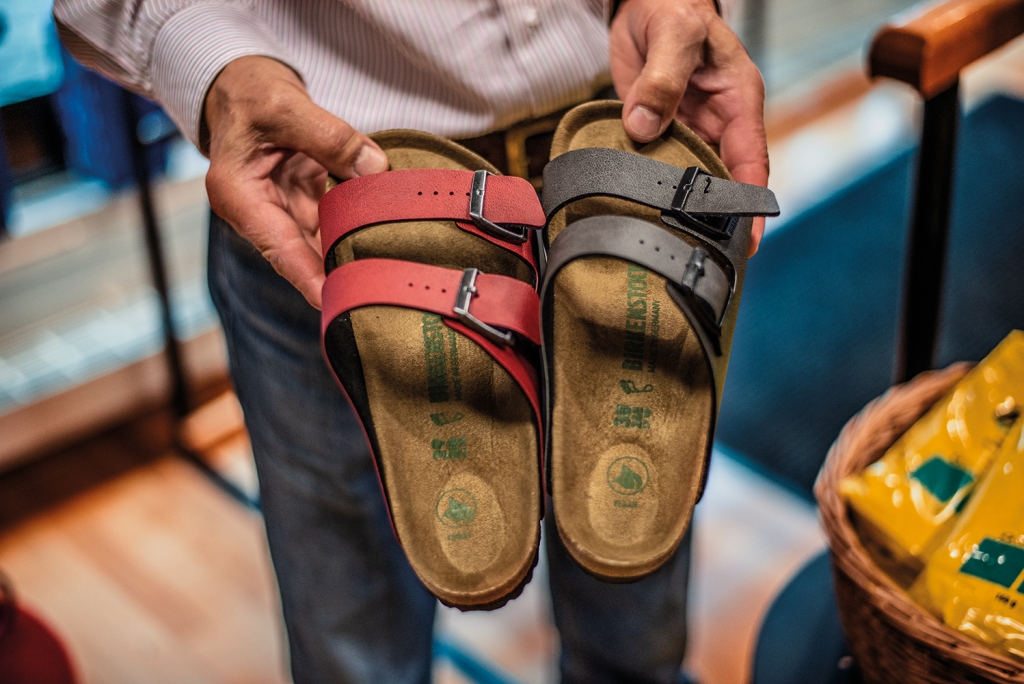 Becca Alfaro, a masters student from the U.S. in the Gender Studies program, said she feels like she has more access to vegan foods here than at home in Colorado. "I find it much easier, in my experience. And I even had family come visit a few weeks ago and they were surprised that on all the menus you can find something vegan or vegetarian."
Becca might be right that it's getting easier to be vegan in Sweden, even if fewer people are committing to it full time. Sweden's Agenda 2030 has prioritized establishing a "competitive food chain," in which sustainable food practices will be at the forefront. According to the report, the current food system is responsible for 30 percent of the total greenhouse gas emissions, of which 80 percent comes from the livestock sector. Academic research projects like The Protein Shift at Lund University are seeking to better understand the change, studying everything from consumer and meat culture, the political environment surrounding meat culture, nutritional matters, environmental benefits, and more – alongside Sweden's Agenda 2030 food initiatives. There is even a 15 credit class on Critical Animal Studies you can take from the Department of Media & Communication at the university as well.
Lisa Neidl and Fran Mills, students in the Environmental Studies and Sustainability Science (LUMES) program from Germany and the United Kingdom respectively, both became vegan after coming to Lund. They went vegetarian after learning about the meat industry but cited the environmental impact as their reason for going fully vegan. Fran remarked that: "For me, I started being vegetarian after learning about the factory farming, and then veganism was more about climate change." Compared to the UK, Fran says that it is much easier in Sweden: "There's just a lot more choice for the substitutes and that kind of thing. And I think just being surrounded by other vegans is really helping."
By the numbers, however, Sweden is not the highest on the list of vegan markets in the world. According to a report by market research firm Euromonitor International, the three fastest growing vegan markets are: China (17.2 percent), United Arab Emirates (10.6 percent), and Australia (9.6 percent). In the U.S., six percent of the population now identifies as vegan, compared to just one percent in 2014, according to a recent consumer report. Many European countries sit at a slightly lower number than in Sweden.
Hanna Amm, a German student in the Global Studies program, became vegan after moving to Lund as well. She does not find it easier to be vegan in Sweden but started because she was living on her own for the first time.
"It's more of a regional difference. I'm from a very rural, landlocked, conservative area in Germany, so it's even hard to find something vegetarian sometimes. If I were to be in a progressive city such as Berlin or Leipzig like my friends are, it would be no problem at all."
Sweden may not be the largest vegan market, or even have the highest percentage of vegans, but Becca maintains that in all the places she has traveled or lived, Sweden has been the best for her vegan lifestyle: "I also lived in Spain for a few months and that was very difficult. I've traveled a lot too. I just haven't been anywhere else where it's this easy."