Several Swedish universities, including Lund University, have decided to close their doors to Russian exchange students in response to Putin's invasion of Ukraine.
On March 2nd, Anna Ekström, Sweden's minister for education, implored Swedish universities to stop cooperation with Russian and Belarusian institutes of higher education. This decision further expands on the pre-existing Russian sanctions packet as Putin continues his military assault on Ukraine. Lund, and seven other Swedish universities, have thus discontinued their student exchange agreements with Russia and Belarus.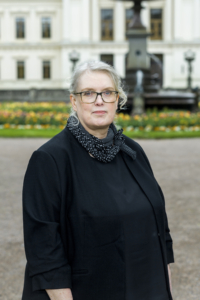 Kristina Eneroth, Pro Vice-Chancellor for External Engagement at Lund University, assured Lundagård that this decision was by no means taken lightly and that Lund University values its international exchanges and opportunities. She adds that Lund University must follow the government's directive and that the decision to discontinue all collaboration with Russian and Belarusian state institutions truly speaks to the gravity of the ongoing conflict. Finally, she offers the following reassurance: "However, I would like to stress that Lund University is open to Russian degree-seeking students. Russian students have been accepted for master's studies during the autumn semester of 2023. The difference between exchange students and degree-seeking students is that degree-seeking students are not part of any formal agreement with Russian higher education institutions. Students of any nationality are welcome to Lund University."
The decision to end all collaboration with Russian and Belarusian institutions has also had adverse impacts on Swedish universities, as all joint research projects have been discontinued. Lund University has been hit particularly hard by this due to the twenty-six total research collaborations it had with Russian and Belarusian universities. Erik Renström, Lund University's Vice Chancellor, told SVT that he "can understand that now is not the time to give Russian state institutions splendor and glory. However, at the same time it is important that we maintain those individual contacts with researchers that want to spread democracy or solve the climate crisis." 
One such discontinued project is Lund University's climate research in the arctic circle, as 21 of 89 of the research stations are on Russian soil. The projects leader, Margareta Johansson, expresses a mixed sentiment to SVT: "On the one hand one can understand that something must be done however on the other hand it is very tragic as global warming doesn't know any national borders". However, she also adds "If it can contribute to peace faster, it is obvious that we will deal with it".