Join Lundagård as we count down the days until Christmas eve. On the fourth day of December we meet Amelia Elburn, a 25 year old student who's used to celebrate Christmas in the summer.
Name: Amelia Elburn
Age: 25 years
From: Adelaide, Australia
Studies: Masters in Management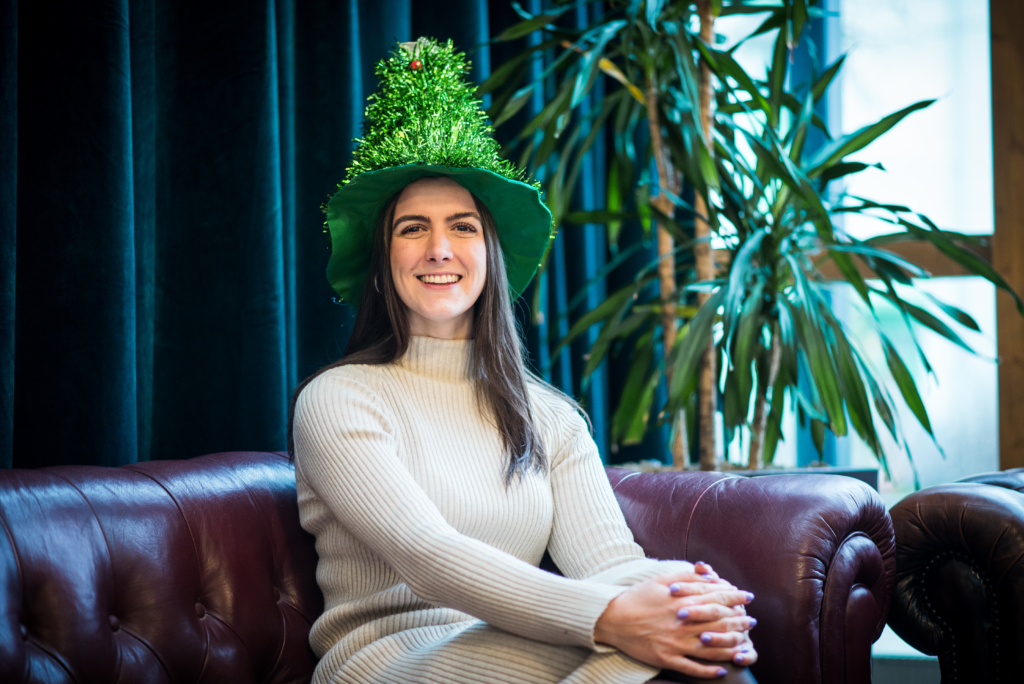 How do you feel about Christmas?
– I love Christmas! I'm from Australia so it's completely different from Sweden. In Australia we have Christmas in summer so it's usually very warm and we usually go swim ang go outside. Totally the opposite of here. We always fantasize in Australia, growing up, about a white Christmas. Because it's such an abstract concept, such a foreign concept for us. So, it's really exciting to celebrate Christmas here.
What's your favorite part of Christmas?
– Definitely, well not this year for me, but seeing the family. Usually, my whole family is there together. And also, I would say in Sweden there's really a Christmas vibe from really early because it's dark and snowy and you have the Christmas lights. It's really different from Australia where there's already summer.
Do you have a favorite Christmas song?
 – I really don't like Christmas music…
You don't?
 – I know, I know! It's a really unpopular opinion.
So what's the worst Christmas song then?
 – Doesn't Michael Bublé have a Christmas album?
Yeah
 – Yeah, I don't like that one. I think because my sister always forced me to listen to it every year. I'm not a fan of Christmas music.