Technology is advancing the sex toy-market. Lundagård explores what pleasure might look like in the coming years.
Over the past few years, we have witnessed the rise of artificial intelligence (AI), the Fourth Industrial Revolution, virtual reality, intelligent homes and more. So, it is no surprise that technology has also found its way into our sex lives. Sextech, innovations designed to enhance and transform every area of human sexuality and sexual experience, is on the rise.
Lundagård interviewed three students and one sexologist to find out what sextech could look like in the future.
Elise, 22, studying Environmental Engineering at LTH is a big advocate of sex toys.
"I have owned many different toys in the past including dildos, vibrators, and cock rings." However, Elise's most recent purchase, a vibrator which uses pulses of air, "has been a game changer."
"In the future, I want to see every one of my female friends owning a Satisfyer or some sort of sex toy. It's empowering and the more time you spend with it, the quicker you learn what works for you. Maybe I will start gifting vibrators as birthday presents!"
I might not want to meet in person but still want an orgasm…
Continuing with this idea, Elise proclaims:
"I would love to see sex toy parties and dinner parties. Imagine how cool a book club would be but instead of discussing a book we openly talk and review that month's sex toy!"
When it comes to talking about the future, Elise is uncertain.
"It is hard to really pinpoint what the future holds but maybe we will see more integration between sex toys and dating sites. I might not want to meet in person but still want an orgasm…"
Nora, 24, studying Psychology agrees, saying "female sex toys in the past 5 years have really picked up their game. The clitoral stimulators on the market these days are amazing."
When asked what she thinks sex and sex toys will look like in the future she states, "well, I think in the next 5 years, we are going to see a lot more sex using virtual reality and artificially intelligent sex robots. In 10 years, the sex toy market is probably going to be unrecognizable."
"I would love to see more state-of-the-art Bluetooth controlled vibrators that my girlfriend can use remotely."  This type of wireless vibrator is also known as 'teledildonics'– technology which allows a person to stimulate their partner remotely.
Nora also speaks about her hopes for advances in sex toys and vibrators for those with a disability.
"From what I understand, most toy control is touch-based, and there does not seem to be a lot of hardware out there with voice interfaces or eye tracking. So, something that embraces this would be awesome."
I personally feel that it is taboo
Meanwhile, Oskar, 24, studying International Business believes that male sex toys are not up to scratch. "Having broken up with my girlfriend of four years in March last year, I was not ready to date but still wanted sex. I decided to invest in a sex doll. After trying to use it multiple times, it felt fake and simply artificial. I told a few of my friends I had purchased the sex doll and they were shocked. I think some of them were somewhat disgusted."
"I personally feel that it is taboo and rather 'sleazy' for men to have sex dolls. Hopefully the future will see advancements in sex dolls as well as less controversy surrounding them. I would love to see new sex dolls that shift away from inflatable and somewhat grotesque towards something more innovative maybe with hypo-allergenic materials of medical origin and even cool, realistic sound effects," Oscar states about the future.
With all these possibilities come questions about the long-term consequences of allowing people to live out whatever sexual fantasy they have via sextech and artificial intelligence. We asked sociologist, sexologist and sex researcher Jack Lukkerz, what possibilities as well as perils future sextech might bring.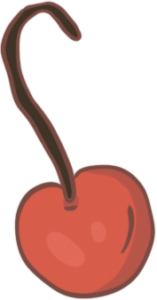 "Modern technology is ever changing and so too is the global sex toy market. These toys have really helped to enhance female sexuality and expression. Moving forward we may need to ask ourselves why many male customers feel left behind in this industry and what they require."
"In terms of what the future holds I am not sure. If I am going to guess there will be further expansions and use of augmented reality in sex. I read an article the other day where it is rumoured that Apple is investigating how virtual and augmented reality could be implemented into future iOS devices or new hardware products. I think, like everything, this mixed reality could be used for sexual purposes," Jack Lukkerz adds.
He continues, "I think the concept of remote-controlled sex devices will be a complement to this reality. An interaction of play whilst using augmented reality. No one knows but that is my thoughts."
This raises the question as to whether we need relationships and physicality.
Sex tech and the future of orgasms is a new area for ongoing discussion and brings up questions that challenge what we know as sexuality. Jack Lukkerz believes that the future of sex will force us to question our real-life interactions and relationships with human partners as well as the imposed norms that might be inhibiting our desire and sexuality.
"Future sextech including sex robots and dolls may be a way to express sexuality on your own and without any expectations from a partner. You will not have to negotiate or communicate with another person, and it is very much on your own terms."
"This then raises the question as to whether we need relationships and physicality. How do we build and sustain relationships? Is intimacy and the need for real touch important? Or is solo sexuality more for me?" he fires off.
As more and more humans seek out sex dolls and mechanical sex companions, we will continue to question and challenge our understanding of what intimacy and sexuality might look like.
Sexologist Jack Lukkerz's best recommendations for sextoys
+
You don't always have to buy a sex toy. Explore your home, it's probably filled with great sex toys. It could be soft pillows or blankets, objects without sharp corners (just make sure that it won't hurt you or get stuck somewhere). Objects made from clean, smooth metal where you can experiment with temperatures. Foods that allow you to activate all senses, including taste- and scent (ice cubes, yoghurt, cooking oils or something "sticky"). A mirror which allows you to look at yourself, dust rocker, rope or a string.
Your own body is an amazing and completely free sex toy. Fingers, hands, mouth, places to explore which you've not explored before.
If you're going to buy a sex toy, make sure that it is made from good material. Avoid poisonous plastics such as phthalates. It's better to buy toys made from silicone and if you're unsure you can always use a condom on your sex toy. There are toys made from metal, leather or glass – compare prices and see what the toy is made of. There are toys shaped like a penis (dildos) but also beads, toys with blowing- or sucking mechanisms, toys that vibrate, toys that imitate different body parts, sex dolls and so on. Use water-based lubricant on your sex toy and wash it with water after use. You can use condoms as protection if you share a sex toy.
Your phone or computer is a great toy for meeting others online and sharing materials. There are many possibilities with, for example, chatting or sexting, to use video or share pictures. Just make sure that every exchange is concentual and no third parties are being exploited.