Are there differences in how Swedes and Italians gesture? Two researchers at Lund University wanted to get empirical facts on the subject. They started a research project on gestures and multi-modal communication at the Center for Languages and Literature in Lund.
By: Vendela Källmark
Translation by: Anna Hamilton
"They say that Italians gesture a lot and that Nordic people keep still when they speak. These stereotypical notions haven't previously had empirical backing," says Maria Graziano, researcher in linguistics at Lund University. Together with Marianne Gullberg, who researches in linguistics and general language sciences at Lund University, she manages the research project due to be finished in December.
Maria Graziano is originally from Naples and became interested in gestures in 1999 during a letcture by Adam Kendon, founder of gesture studies, as well as Maria Grazianos' eventual master thesis supervisor.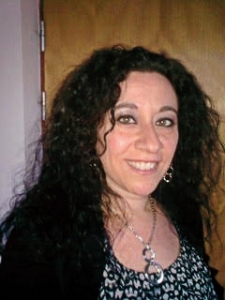 In the current study a difference in how we express information through our bodies is shown. A test group of twelve Swedes and twelve Italians had the task to summarize what happened in a Pingu movie.
"There are two categories when speaking ofgestures: the referential and the pragmatic. The referential shows what form or size something has, or in what way it moves. Pragmatic gestures are used to structure and comment on the conversation," says Maria Graziano.
It has been shown that Italians use more gestures, but she wants to point out that these differences are primarily about which types of gestures one uses. Another difference in our communication are so-called emblem gestures. An example of a Swedish emblem gesture is that we hold our thumbs when we are hoping for the best for someone, a gesture that Italians do not immediately understand. Italians have a very large variety of emblem gestures. One example is the gesture in which you hold your fingertips together, the so-called mano a borsa (hand to hand).
"The meaning of that gesture is more specific than Swedes tend to believe. It basically means 'what do you want/ what's up' and is therefore a question and not a haphazard movement, even if it can have different meanings depending on context," she says.
Maria Graziano adds that even if the study shows that Italians gesture more than Swedes, it does not show why this it is so. She aims to deepen the knowledge in this subject in future studies.