Today the Swedish Human Rights festival begins at Kino in Lund. It will continue throughout the weekend, including seven films and panel discussions, all regarding humans rights. But why here, and why now? Lundagård interviewed the Communication Officer, Gabriel Stein, together with two interns at the Raoul Wallenberg Institute, Sandra Jakobsson and Hannah Gavin, to find out.
Why are you organizing the Swedish Human Rights Festival?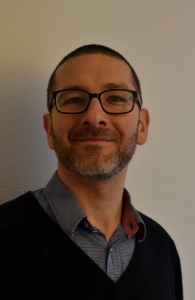 "This is the third time we are organizing the festival here in Lund, which is where the Raoul Wallenberg Institute of Human Rights and Humanitarian Law is based. The whole idea behind the festival is to make it more approachable to a wider audience, and to make people realize that these issues are affecting us all. I believe that often, in the Western world, people have a tendency to think that these are issues happening in other places, when that's not the case", Gabriel Stein says.
Why have you chosen a film festival as the platform to approach the subject?
"Film is an empathy creating machine and I believe film allows for the creation of passion", Gabriel Stein says.
"When you see human faces, you realize the depth of the issues more than you would when you read news articles about them, where you feel like it is something far away. Sometimes, people want to watch films, rather than read academic reports", Hannah Gavin fills in.
How do you choose the films for the festival?
"First, we start screening for films and Kino Folkets Bio in Lund is always a great help in this. Choosing the films is not an easy task, as there may be some politics involved as well. We always strive to have a geographical spread, touching on issues from different parts of the world, which we managed to accomplish this year more than others", Gabriel Stein says.
What do you hope to gain from the festival?
"For people to learn more about the issues that the different films bring up", Sandra Jakobsson says.
"I agree. For instance, I knew a little bit about the crisis in Myanmar happening right now, but not in detail. By researching about it more, after learning about it when working for the festival and reading the latest UN report on the matter, I realized how terrible the situation actually is. Inspiration to research more about these issues", Hannah Gavin says.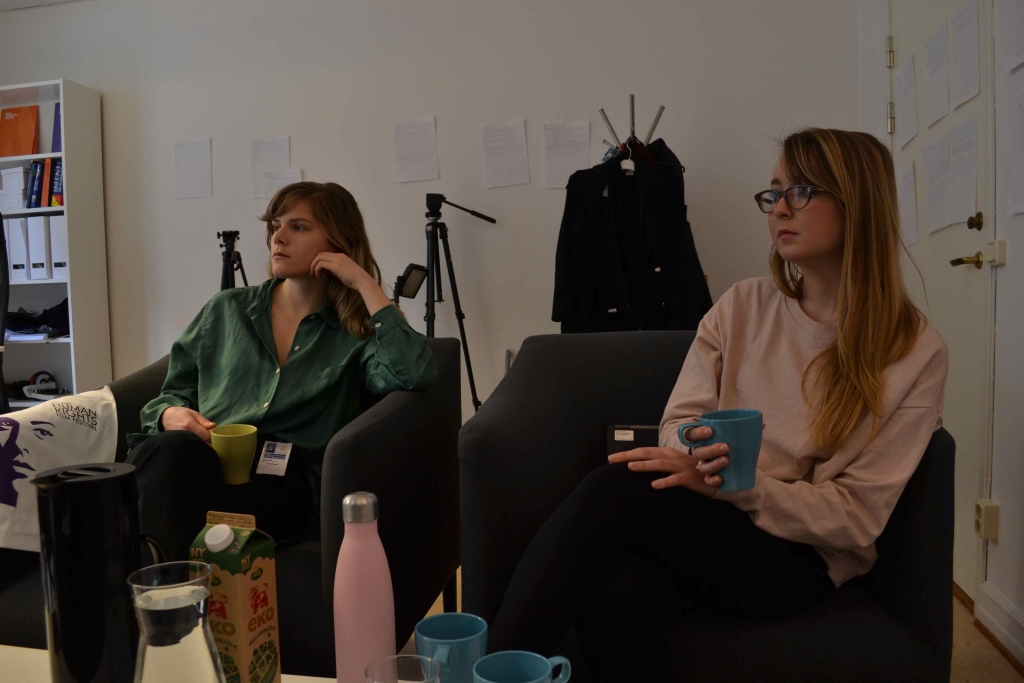 What do you hope the visitors gain from the festival?
"Besides knowledge, I think inspiration to speak about these issues with your friends, just casually, for instance over coffee. You do not need an attitude of 'Now I am going to go out, join these organizations, and change the world', but just to be able to speak about the issues with your friends can be inspirational, Sandra Jakobsson says.
"I think the festival can be a spark for someone to learn more about one or several issues. For instance 'I watched the documentary about women workers in Vietnam, now I am passionate about this, because the film urged me to look further into it'. Maybe the festival can be a powerful inspiration to someone", Hannah Gavin reasons.
Film is an empathy creating machine and I believe film allows for the creation of passion
How would you summarize the festival in one word?
"Edutainment, probably", says Gabriel Stein.
"I would probably say excitement", continues Sandra Jakobsson.
"Not one word, but I would say, learn to care, and care to learn", Hannah Gavin replies.
The Swedish Human Rights Festival will take place March 16 – March 18, in the cinema theater Kino, in Lund. After each film there will be a panel discussion. Tickets can be bought online at http://kino.nu/ or in person at Kino.