When international student Joseph Thwaites had traveled back to his home country Australia, a mandatory 14-day hotel quarantine waited as an unwanted Christmas gift.
25/12/20, day 13, hotel quarantine, Sydney, Australia.
Like many international students in Lund, when I first arrived in Sweden the world was a very different place. It was a hard decision leaving home, but I took comfort in the idea that if anything happened at home or abroad, Australia would always just be a plane ride away. This idea, as we now know, was wrong.
Australia, like many of the world's island countries, has adopted a COVID elimination approach. Over the past year, this involved strict lockdowns, prohibiting international travellers from entering and citizens from leaving the country, and, for those of us lucky enough to make it back, mandatory 14-day hotel quarantine. And those of us in quarantine are lucky, as while I write this, tens of thousands of Australians from around the world have registered with the Department of Foreign Affairs and Trade as trying to get home. Many have had their flights cancelled and dates changed multiple times. The hotel facilities across the country are constantly at capacity, and the Government has placed flight caps on all international arrivals. Planes come and go, but they are mostly empty.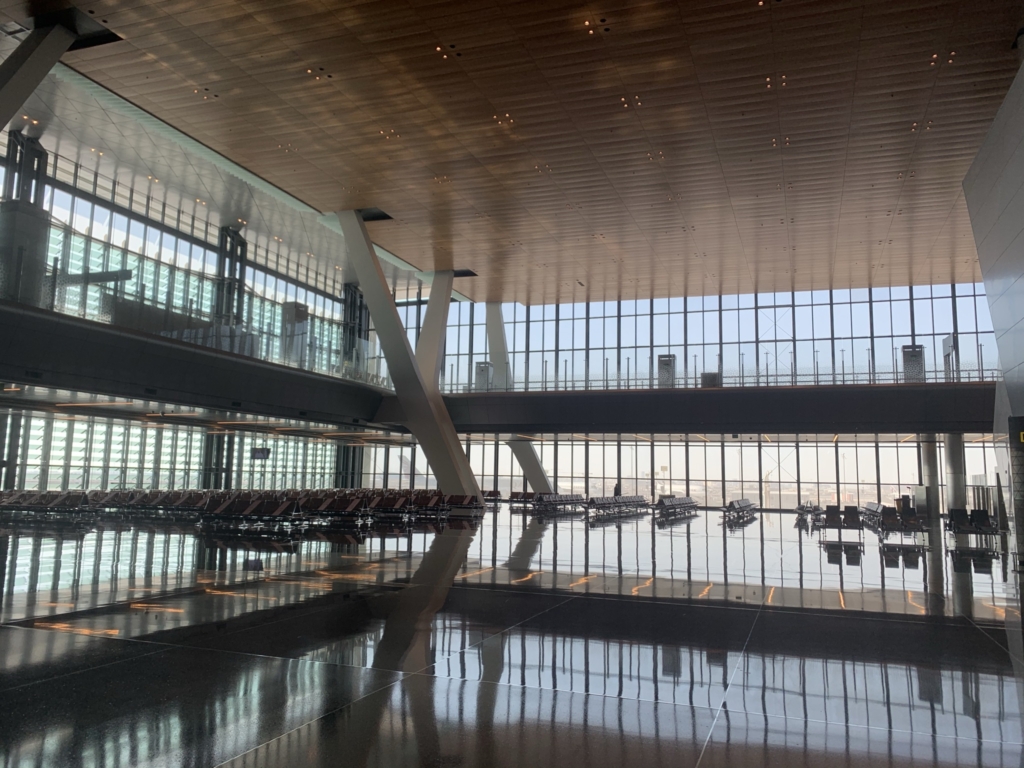 On the 10th of December I flew to Sydney out of Copenhagen via Doha. The airports were a shadow of their former selves. Many of the vendors had gone out of business, and the few passengers in transit kept distance from one another and donned masks and face shields. Flying economy during COVID is like the poor man's business class. On both flights I had the entire row to myself. I stretched out and was regularly checked up on by airline staff and was allowed to try multiple on-board meals, since they had so many to spare. My second flight, out of Doha, had only fifteen passengers and eleven staff members on board.
I was considered a biohazard, a national threat.
We landed in Sydney and our small group was led to a checkpoint for temperature checks and little COVID quiz. We found our bags and were loaded onto a bus, which drove us through the backstreets of Sydney to our hotel. Looking out the windows of the bus at the maskless people going about their everyday business, and leafing through the documents I had been given by the authorities, it suddenly dawned upon me that for the first and probably last time in my life, I was considered a biohazard, a national threat.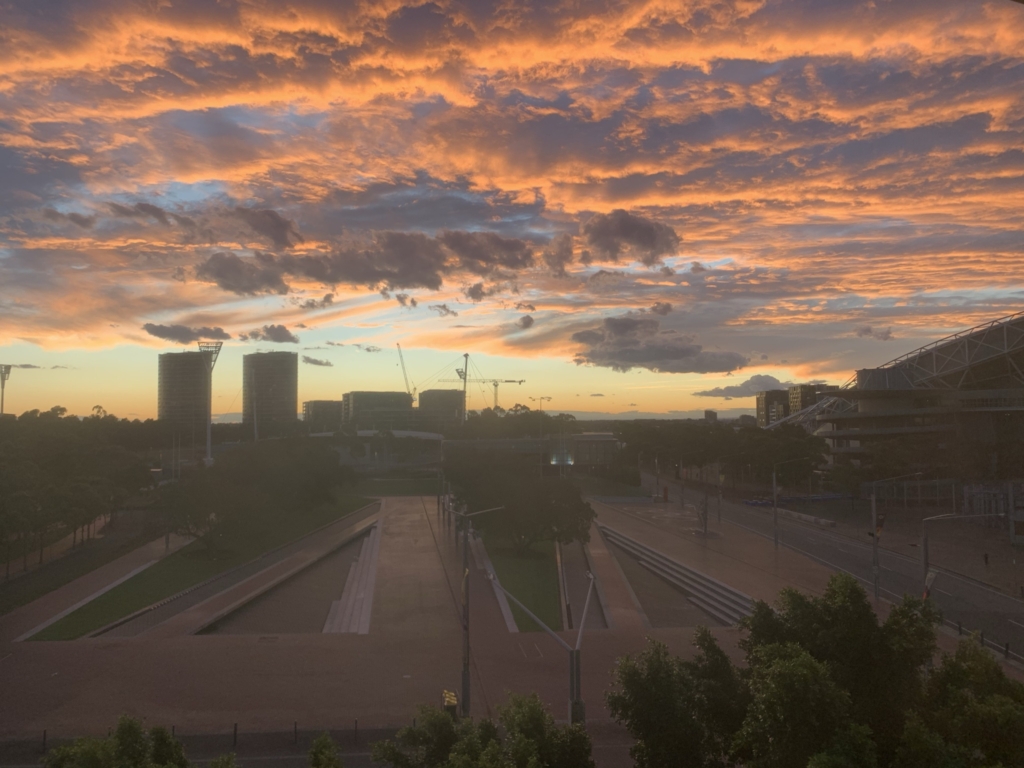 We were taken out of the city to a district developed for the Sydney 2000 Olympics. One by one, we were led off the bus, interviewed again by the police, then escorted to a room into which we were locked for the next fortnight. My room was large, with a bed, couch, desk, cupboards, minifridge, and bathroom. It had a big window overlooking a park and the ANZ stadium, where just two years ago I attended a Childish Gambino concert. The memory of it seemed so far away, thousands of us, packed into that stadium, dancing and sweating and singing.
It had a big window overlooking a park and the ANZ stadium, where just two years ago I attended a Childish Gambino concert.
The two weeks that followed that first night are a kind of amorphous mess in my memory. It is not until you do nothing for an extended period of time that you come to realise how much events and outings shape the passage of time. There is no 'on Tuesday I did X and on Friday Y'. Everything just blends together into this blur of calls, study, workouts, Netflix, and food.
At three points throughout the day, there is a knock on your door. These are probably the most exciting moments of my stay here. It's the only time the outside world comes in. I feel like one of Pavlov's dogs. Some stranger knocks and I start salivating and rush to grab the brown paper food-bag waiting in the hotel hallway. You aren't given any choice in the matter, but I got lucky and the food has been wide-ranging and, for the most part, quite good. We've had salads and wraps and curries and eggs and fruit and cereal and salmon and lamb. You miss cooking for yourself, miss having a craving and going to your kitchen or a restaurant to satisfy it. But you also come to enjoy the surprise of the daily delivery. You learn to relish in the suspension of choice, and each day is coloured by the excited anticipation that characterises the breakfast, lunch, and dinner hours.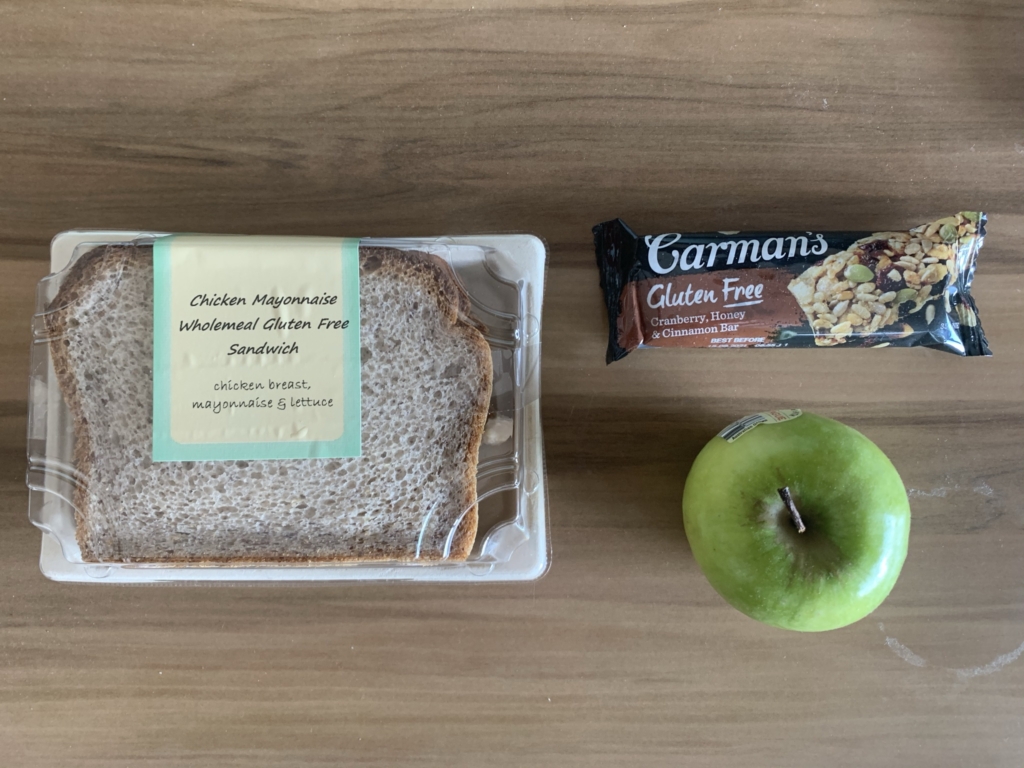 You have to find new ways to entertain yourself. I joined the hotel Facebook page and saw others posting time-lapses of themselves, making origami out of their lunch bags, organising charades and bingo over Zoom. My favourite quarantine-activity has been watching my security guard through the peephole of my hotel room door. As you can maybe tell, the bar is very low and without human contact you cling to any novel form of entertainment you can find.
I feel like one of Pavlov's dogs.
I'm writing this from Christmas day in Australia, my last full day here, and probably the saddest of them all. I facetimed my family in the morning and watched them eat together and share gifts. My only visitors were a group of police officers who briefed me on my departure and gave me some very appropriate 2020 Christmas presents: a facemask and hand sanitiser. The hotel sent up some turkey and gravy and I sat on the floor of my room eating it in front of the television. If nothing else, spending the past fortnight in here has shown me how important freedom and connection are for my wellbeing. It's shown me what a privellege it is to take walks in nature and go shopping and choose my meals and spend time with friends and family. Tomorrow I'll no longer be considered a biohazard, and I'll emerge from this room and, at least for a little bit, appreciate all of the freedoms and relationships it is so easy to take for granted.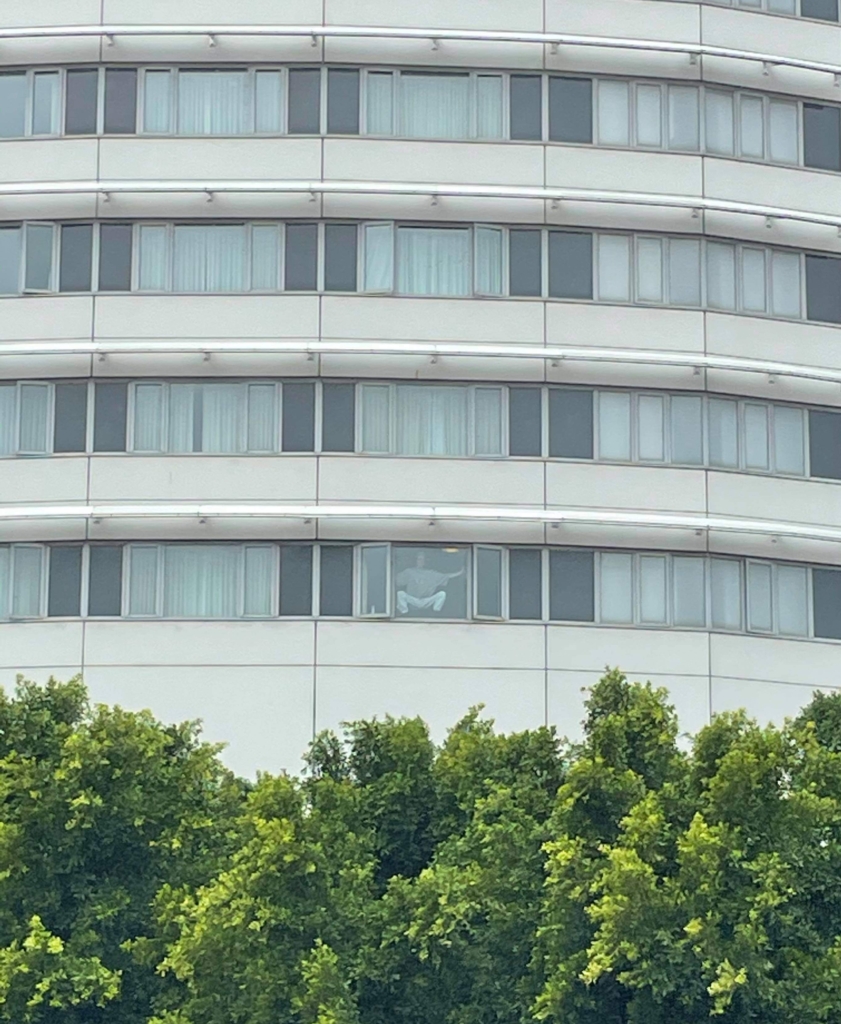 /Joseph Thwaites
International master student in media and communications.