In a normal year about 600 exchange students arrive in Lund at the start of the spring term. Due to covid-19, border issues and unwelcoming weather conditions, yesterday was nothing like a regular Arrival Day.
The increasing spread of a new variant of covid-19 has led authorities to close the border between Denmark and Sweden from December 21 onwards. The Öresund region is heavily interconnected, and this border closure has a significant impact on people living on both sides of the Strait. With the beginning of the spring term, this is problematic for international and exchange students starting their semester at Lund University (LU).
Lundagård has spoken to LU's Richard Stenelo from Externa relationer (ER), who affirms that the University is working in close cooperation with the Swedish border police. However, as things currently stand, "you can only cross the border […] if you live in Sweden already [are registered through the population register, the folkbokföringsregistret] or if you are spending more than one year in Sweden. Exchange students have to go through Stockholm or Gothenburg."
This worsens an already grim situation with respect to exchange students: "less than half" of the normal number of exchange students are attending LU this year—and those arriving are mostly from Europe. This is because countries such as Singapore and Australia—who usually send around fifty students each—have completely cancelled exchange programmes this year, according to Richard Stenelo.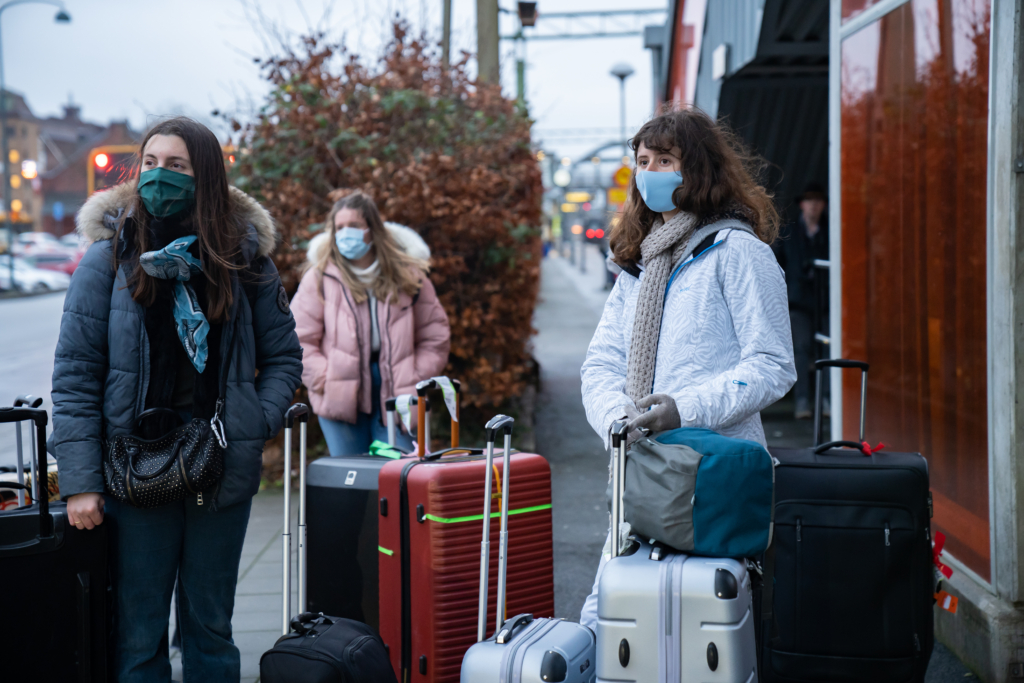 Despite these complications, 'Arrival Day' still took place yesterday at Medicon Village. However, 'this will not be a normal semester", says Richard Stenelo: only fifty students are expected to arrive on arrival day, others have already arrived or will come later.
Lundagård has spoken to Svetlana Martin D'andré, and Economy and management student who arrived at Lund central station yesterday from Provence, France. Originally due to fly to Copenhagen, she was forced  to change her route to Stockholm instead. Yet her biggest issue wasn't getting here.  "I had an issue on the LU accommodation website. There was a room I wanted to book, but I couldn't. It didn't work so I had to skip it".
Anna Hultgren from ER was a part of the welcome committee who greeted the new exchange students at Lund central station and put them on the shuttle buses to Medicon Village. "It's been a calm day, as can be expected due to corona". "It's around 50 students arriving today, which is nothing compared to around 600 in a normal year".
Due to the border issues, the welcome committee had to change their usual routine. Instead of meeting the new arrivals at Copenhagen airport and helping them buy train tickets, they met the students at the train station in Lund, who has arrived from either Stockholm, Gothenburg or Malmö airport. "We usually provide more services" says Anna Hultgren.
With the majority of classes being held online, students do not necessarily even have to be in Lund for their lessons. Following the former Vice-Chancellor's decision in December, classes will remain "mostly online until at least January 24. Last Friday, the Swedish Parliament passed a new 'pandemic law'. LU is "waiting to see" what measures the government decides upon, insists Richard Stenelo.