The weather for the past several days has not been what you would call 'toppen' (Swedish for 'great'), but that doesn't remove from the fact that Lund and its surroundings are blessed with quite spectacular nature. From shallow sandy beaches that stretch to the horizon to plateaus cleft in two by valleys, Skåne has it all.
In Lund
It's highly likely that you have already visited Stadsparken, but have you strolled around or ran through the fields north of Norra Fäladen, close to Delphi? This place is particularly striking in the spring with the rapeseed in full bloom. Summer morning walks around there are beautiful—and even in winter you can do things there: I managed to do some cross-country skiing there in January!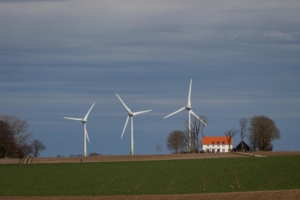 Looking for the nearest patch of greenery that's within 15 minutes' cycling distance where you can watch spectacular sunsets over Malmö and the Öresund strait? Then you're probably looking for Sankt Hans Backar. This park, the largest in Lund, is a repurposed landfill and offers stunning views over the surroundings: you can climb to the dizzying altitude of 86 metres above sea level—all the while playing disc (frisbee) golf.
Another beautiful place to stroll through is Rinnebäcksravinnen in western Lund, close to Vildanden. This slight dip in the landscape is home to pheasants, hares and cows. Nearby in Värpinge are the bird-lakes of Höjeåvägen, which are well worth a visit and very pleasant places to run, cycle or stroll around.
Lastly, back to northern Lund where there's Klosterängshöjden, or what I like to call "Lund's Wall Hill" because of the two bulls on this hill. Perhaps the pun is a bit of a stretch, but Klosterängshöjden is a perfect place to stretch your legs during walks, runs or cycles with views over northern Lund and the MAX IV particle accelerator.
Outside of Lund
A good place to start on your first nature trip out of Lund would be to zip over to Dalby Söderskog National Park. Fun fact: it's Sweden's smallest national park! It's only a thirty-minute bus ride away by busses 160 and 159. You can even cycle there (recommended!). Near to Dalby Söderskog is Knivsåsen nature reserve, which includes Dalby Stenbrott, a disused quarry-turned-pool (although swimming takes place at your own risk). Just looking at a map of the surroundings shows the many nature reserves around the National Park—there are some lovely hikes and walks to do nearby.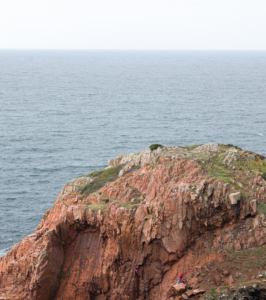 A bit further out from Lund is my personal favourite go-to nature place. That's a long way of saying Söderåsen National Park. You're there in 45-ish minutes by train and bus, as if teleported into a lush, relatively wild beech forest. Söderåsen offers spectacular views from a plateau into a valley carved by a lively stream. I have visited this National Park many times and I can tell you that there's something to do there in every season. I would recommend that you do the Hjortsprångsrundan route (7.7 km in length but over rocky terrain at times so can take upwards of 2.5 hours), which takes you first through the Lothlórien-like valley. Later, you cross the stream and climb onto the plateau: prepare to be awestruck by the stunning views from the natural rocky vantage points.
For something different, consider hiking along the coast from Rydebäck to Landskrona. This hike offers beautiful views over the Öresund strait and lush farmland while almost hugging the edges of tall cliffs. This is part of the Skåneleden trail network, a 1300 km long series of paths and trails crisscrossing Skåne. While the hike from Rydebäck to Landskrona is 13 km long and is classified as 'difficult' on Skåneleden's website. However, don't let that dissuade you. In my view, hiking in the Alps or on the Kungsleden in Northern Sweden is difficult; this hike is really a pleasant stroll across rolling hills with spectacular views from cliffs onto the sea (and some abandoned military bunkers, too). Definitely a very nice way to spend a few hours.
Looking for beaches? Well, you might have already heard of Lomma Beach — but have you heard of Stenshuvud National Park? For this, you might need to hire a car (do this with several people and it's quite affordable), as public transport to there from Lund is a bit of a pain. Stenshuvud is a magical oasis of pale sandy beaches and lush forest, and I can tell you that at sunset it's more than just magical. There are several trails to hike around this stunning landscape and even a hill to climb!
Lastly, I would recommend planning a day trip to Kullaberg nature reserve, situated away on a peninsula north of Helsingborg. This is one of the most beautiful places I have visited during my time in Lund: it features tall brick-red cliffs jutting out into the Kattegat Sea contrasted with charming undulating countryside, featuring sheep and the occasional rock climber. There is even a historical lighthouse you can visit. Kullaberg is known for its biodiversity and unique species—there's something there even for your resident botanist to enjoy!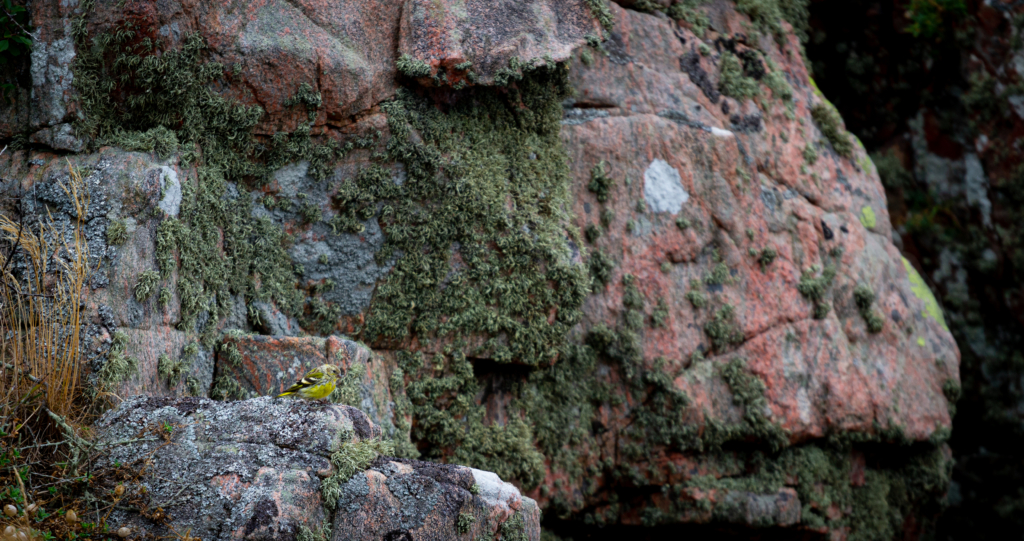 Lundagård har previously written other adventure guides which you can find collected here.